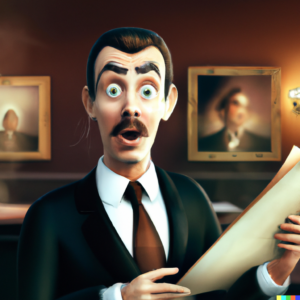 The EPO makes Adminstrative Council documents public to increase transparency. Unfortunately, they do not have older documents. I have made CA/139/08 available here because it provides important background for the many changes made to the EQE during the last years.
There are a lot of people arguing that we should go back to the in-person exam. But that can only happen if some organisation is willing to organise it and/or pay for the organisation. The EPC is silent about who should bear the costs for the EQE, so it has been a struggle between the EPO and the epi / national offices as the EQE has grown from tens of candidates candidates to a couple of thousand. The system is very dependent on the many people who kindly sacrifice their free time organising / making / marking exams.
For example, the figures in 2007 were:
"All in all, the cost of the 2007 examination came to EUR 7 167 000.
Of this, EUR 2 681 000 (estimate based on EPO cost levels) was contributed through the working time of professional representatives made available free of charge and EUR 108 000 (estimate based on EPO cost levels) through kind support from national patent offices in the form of premises and staff.
Receipts from fees amounted to EUR 652 000.
The remaining costs totalling EUR 4 378 000 were borne by the EPO."
This was the main reason to introduce the Pre-exam – with the increasing number of resitters in the system, the EPO calculated that their costs would rise to 8 500 000 in 2018.
Whether you want it or not, the EQE will change. I have no idea what the current online exams cost, but it must be a lot less than in-person, so it will stay online.
Longer exams do not work online, and there are many countries that have health and safety rules which oppose having to be present for 90 minutes without a bathroom break. So, they have to move to shorter exams.
Also, it is getting harder to find enough volunteers, so they have to move to exams that are less time-intensive to make and less time-intensive to mark.