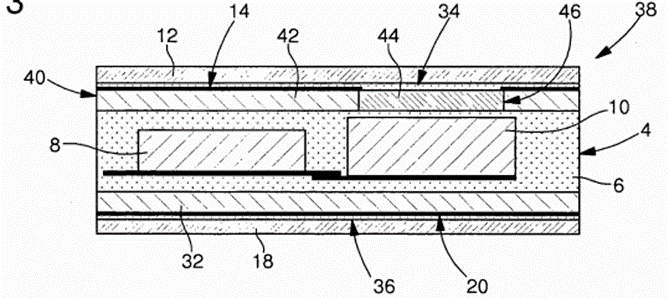 The patent relates to a card with a digital display (10) comprising inter alia a "transparent" insert (44) as well as an "opaque" plastic layer (40) recovering the remainder of the card.
The present post is part of a series of three posts dealing with different aspects in opposition.
Brief outline of the case
Both opponents appealed the decision of maintenance in amended form according to a MR.