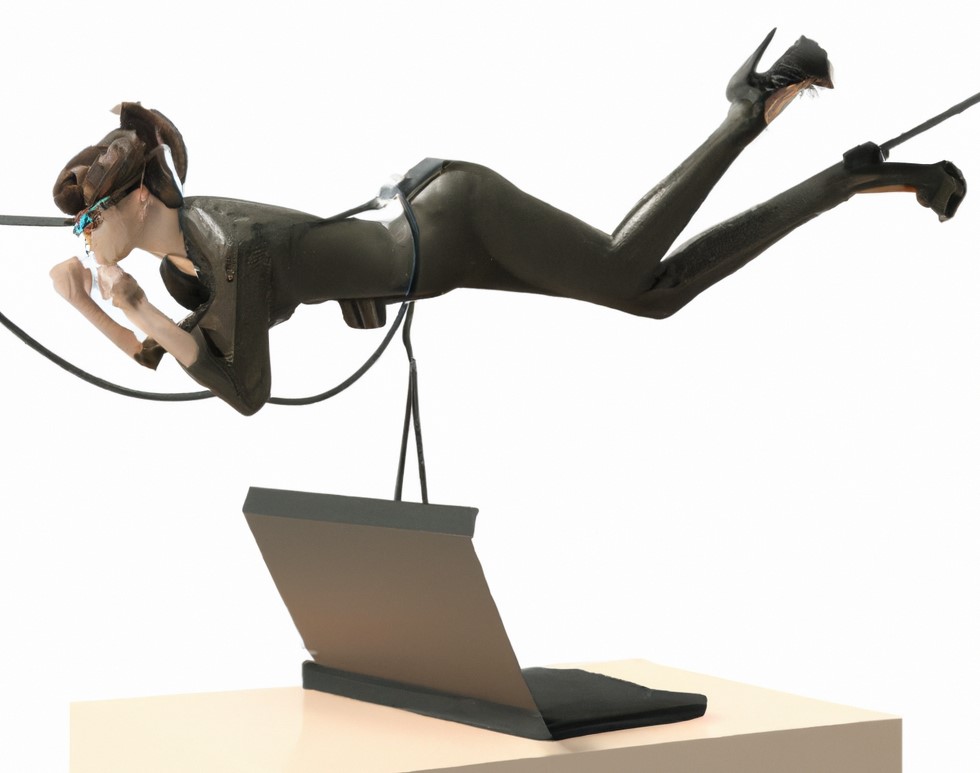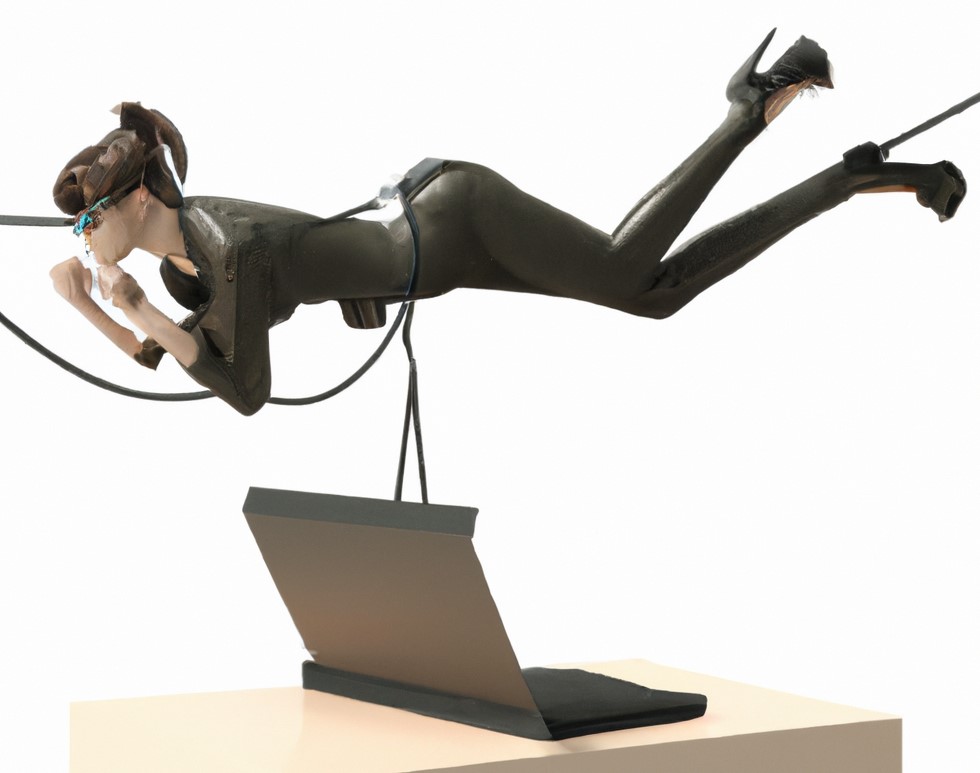 "Your mission, Etna, if you accept it, is to pass parts ABC of the European Qualifying Exam within two attempts. Your dreams of success will collide with mind-bending riddles, highly specialized technology and deadly traps, raising the bar beyond reason, year after year. In an entirely foreign language, you must gather the scattered pieces of a <Possible Solution>, which hold the key to your future career. The time given is a fraction of what you would have in real-life. This WISEflow message will crash your computer in five seconds."
Unfortunately, this is not fiction. Unpredictable technical problems, overwhelming workload, and specialized technical fields have turned the ABC patent attorney qualification exams into an uphill battle. The chances of success have significantly plummeted for well-prepared candidates due to increased difficulty. With each failure comes another year of postponed careers, leaving countless lives in limbo. The impact is most apparent in the C-exam, where yearly promises of adaptation to the online two-part format (Part 1: 3 hrs, Break: 45 mins, Part 2: 3 hrs) have remained unfulfilled.
Previously, the D-exam posed the greatest challenge, demanding extensive study and representing 65% of the entire EQE. However, the tables have turned, with the C-exam now acting as the main obstacle, obstructing candidates from progressing further in their professional lives. This issue only worsens with time. Even the A- and B-exams seem to be competing for equal importance, an odd focus considering the absence of mandatory continuous education within the European Patent Institute (epi). The detailed exam knowledge fades within months, leaving only the minimum necessary for daily work. Moreover, the EQE fails to adequately cover infringement, requiring additional national attorney courses or patent litigation certificates to be truly "fit to practice." The A- and B-Exams were originally designed for candidates with just two years of experience, so they should not be as complex and challenging as they currently are.
The best advice offered to ABC resitters is to practice more old exams and hope for a more straightforward test. However, as the exam content becomes increasingly unpredictable and specialized, full preparation becomes an insurmountable task. Hopes and prayers cannot serve as a strategy for professional qualification.
Non-native speakers face an even more demanding journey, battling slower reading speeds, typing limitations, and limited vocabulary. While patent attorneys must work with an EPO language, it is 2023, and advanced translation tools are readily available. If there is an undisclosed language requirement, candidates deserve to know, allowing them a fair chance to prepare. Alternatively, a separate language exam could be introduced, focusing the EQE exams on substance. The current official silence on this issue worsens the damage. Complaints from non-native speakers find few supporters, leaving many hesitant to voice their concerns publicly. The profession benefits from the diversity of attorneys who can communicate fluently with inventors in their native languages.
Since 2013, the C-exam has been designed for a theoretical 5-hour duration. Compensations were introduced in subsequent years, including additional time for non-native speakers and a two-part online format. However, rather than maintaining the original scope, the exam has grown exponentially (see the table below which uses IT candidates as a representative group of non-native speakers). The number of words to read has increased by 45%, accompanied by stricter conditions. The number of words to read is only one of the factors affecting passing rats, but we note that some of the highest success rates for IT residents (assumed to be IT speakers because no other statistics were available) were in 2013 when the exam was the shortest, and in 2017, when the exam was only 10% longer than in 2013, but an extra 30 minutes were provided for non-native speakers.
In the current online format, all Part 1 claims must be fully addressed within the first three hours, leaving no time to spare. However, the prior art is not split, so ALL annexes also need to be read / analyzed during Part 1. And no marks are given during Part 2 for an attack on Part 1 claims. The workload in Part 1 becomes overwhelming, allowing no room for thoughtful consideration. In 2013, it was a 5-hour exam, and you could divide your time yourself. In 2023, you had to do 60-70% of the whole C-exam in the first 3 hours in one pass. Yes – prior art can be scanned for relevance, but this is very difficult for non-native speakers, and the C annexes are artificial and infamous for hiding relevant comments in irrelevant places. The online format aggravates the situation, preventing candidates from printing claims and lacking a fully functional side-by-side view.
Additionally, technical specialization has become increasingly challenging. In earlier years, the exam featured familiar devices, but now candidates face underwater energy storage and road racing pedals, complete with technical terms that pose a challenge for non-native speakers. The complexity and specialization of claimed invention is only one of the factors affecting the passing rate, but we note that some of the highest success rates for IT residents were in 2013 (airbag module), 2017 (corkscrew), 2019 (steam iron) and 2022 (hybrid yarn). The alternating focus between heavy electromechanical and heavy chemical subjects in A and B exams further reduces the chances of passing to once in two years.
Technical issues with WISEflow, the online platform, introduce further unpredictability. Even with fully tested systems, cameras and microphones malfunction, preview windows become blurry, and legal references go missing. Software crashes are not anomalies but rather recurring features. WISEflow continuously scans for suspicious events, often leading to self-induced crashes triggered by trivial warnings, such as low toner levels. Restarting WISEflow requires invigilator assistance, resulting in significant time loss of at least 20 minutes per incident. Considering the already overwhelming workload, unexpected technical issues make success virtually impossible.
Is EQE equality of opportunity attainable? Non-native speakers accept their disadvantage, but the requirements should not remain an enigma, unveiled only during the exam itself. Candidates deserve to know what is expected of them beforehand. Passing rates can be adjusted with adapted marking, but non-native speakers struggle to cope with the excessive reading and typing demands, leaving them unable to provide complete answers like their native-speaking counterparts. They just seek a fair opportunity to demonstrate their "fit-to-practice" abilities. Exam style, language use, and length should be consistent (max. 4500 words) and reasonable. Simplified English, German, and French should be used as standard. The ABC technical areas should be accessible to all candidates without additional explanations. In 2024, the C-exam must consist of two small and fully independent cases.
Moreover, thorough testing of WISEflow by representative non-native speakers is necessary. Testing solely with Dutch, Danish, and Swedish individuals does not accurately reflect the challenges faced by a wider range of candidates, such as those from Finland, Italy, and Turkey. Alternative online test software will likely present similar crashing issues. Implementing national testing centers, such as those at national patent offices, would provide candidates with reliable networks and infrastructure, significantly reducing the stress associated with taking the EQE.
"The Silent Battle" rages on, and we urge the EQE Examination Board to take decisive public action and address the systemic issues plaguing the exams. The quest for equality and fairness demands transparency, reasonable demands on candidates, and tailored solutions that empower candidates rather than leaving them adrift in a shark-filled sea of doubt.
Recent Evolution of the C Exam:
These statistics are included to quantify the experiences of many that have contacted me. The "non-native" group is very diverse – the best we can do is "Nationality", which includes a large group who were born and educated in that country. "Nationality" was not available in the past, so I included the "Residency" as well. The disadvantage is shown by comparing their "pass + CF rate" with the same "pass + CF rate" for all candidates. Italy was chosen because it has a reasonable group size, and most Italians did not grow up learning English to a very high degree.
Year
Length
In-person / online
Nr of words
Annexes
Claims
Subject
Pass + CF (all) x total
Pass + CF (IT resident) x total
Pass + CF (IT national) x total
2009 and earlier
6 hrs
in-person
——-
———
———
———
———
———
———
2010
6 hrs
in-person
4730
5
6
Pressurized container
50.5%
x 1495
44.3%
x 88
———
2011
6 hrs
in-person
4300
6
8
Heat exchanger
50.5%
x 1487
26.0%
x 78
———
2012
6 hrs
in-person
4225
6
7
Multi-layered patch
42.1%
x 1482
23.1%
x 78
———
2013
5 hrs
in-person
4270
5
5
Airbag module
55.0%
x 1190
50.7%
x 69
———
2014
5 hrs
in-person
4890
6
6
Razor cartridge
43.9%
x 1080
27.5%
x 51
———
2015
5 hrs
in-person
4830
6
6
Snowboard damper
48.2%
x 1084
35.3%
x 51
———
2016
5 hrs
in-person
5050
7
6
Cooling device
48.0%
x 1133
25.5%
x 51
32.8%
x 67
2017
5.5 hrs
in-person
4630
6
7
Corkscrew
62.6%
x 1134
45.3%
x 53
42.6%
x 68
2018
5.5 hrs
in-person
6100
6
6
Milking machine
58.2%
x 1077
36.2%
x 47
42.6%
x 68
2019
5.5 hrs
in-person
5560
6
7
Steam iron
59.2%
x 1043
42.2%
x 45
50.8%
x 63
2020
<no EQE>
2021
(1) 3 hrs
WISEflow
5600
5
3
Underwater energy storage
2021
(2) 3 hrs
WISEflow
6080
5
+ 3
Underwater energy storage
56.8%
x 1852
37.0%
x 81
43.2 %
x 118
2022
(1) 3 hrs
WISEflow
5120
5
2
Hybrid yarn
2022
(2) 3 hrs
WISEflow
5780
5
+ 4
Hybrid yarn
61.2%
x 1400
52.6%
x 76
56.1%
x 107
2023
(1) 3 hrs
WISEflow
5400
6
3
Road racing pedal
2023
(2) 3 hrs
WISEflow
6220
7
+ 4
Road racing pedal
Notes:
In 2009 and earlier, a Glossary was provided with translations of technical terms into non-native languages with each exam. It is not clear why they stopped making it from 2010.
"Annexes" in 2009 and earlier were not always provided in En, Fr and Ge, requiring candidates to read 2x official languages. This was stopped in 2010.
"Nr of words" is not accurate – it is based on Word conversions of the original Compendium pdfs, excluding the opposition form. But all word counts have been measured in the same way to allow comparison.
"Pass" includes compensable fails to give a better estimation of the real chance of passing.
"Length" was changed in 2013 from 6 hours to 5 hours to keep the total number of exam hours the same when the Pre-Exam was introduced. The time was reduced by abolishing the requirement to deal with legal issues.
"Length" was changed in 2017 from 5 hours to 5.5 hours. (Decision Supervisory Board 17 Nov 2016). The extra 30 mins added to time to make each exam to help non-native speakers. The intention was that the exams would stay the same (doable in 5 hours), but the extra time is purely to allow a slower rate of reading and writing by non-native speakers.
"Length" was changed in 2021 from 5.5 hours to 6 hours. C exam schedule was split into Part 1: 180 mins (3 hrs), Break: 45 mins and Part 2: 180 mins (3 hrs). The intention was that the exams would stay the same (doable in 5 hours, doable in 5.5 hrs for non-native speakers), but the extra time is to compensate for splitting the exam into 2 parts. Note that the claims provided in Part 1 can ONLY be attacked in the 180 mins of Part 1 after reading the exam.