We completed this year's second update of our EPC.App reference book to legal status of 1st November 2023. As always, the English and German versions are synchronized in content. This meanwhile 11th edition of our EPC commentary covers all Official Journal articles until October 2023 with thereby implied changes of EPC provisions and is dedicated for use in EQE 20241.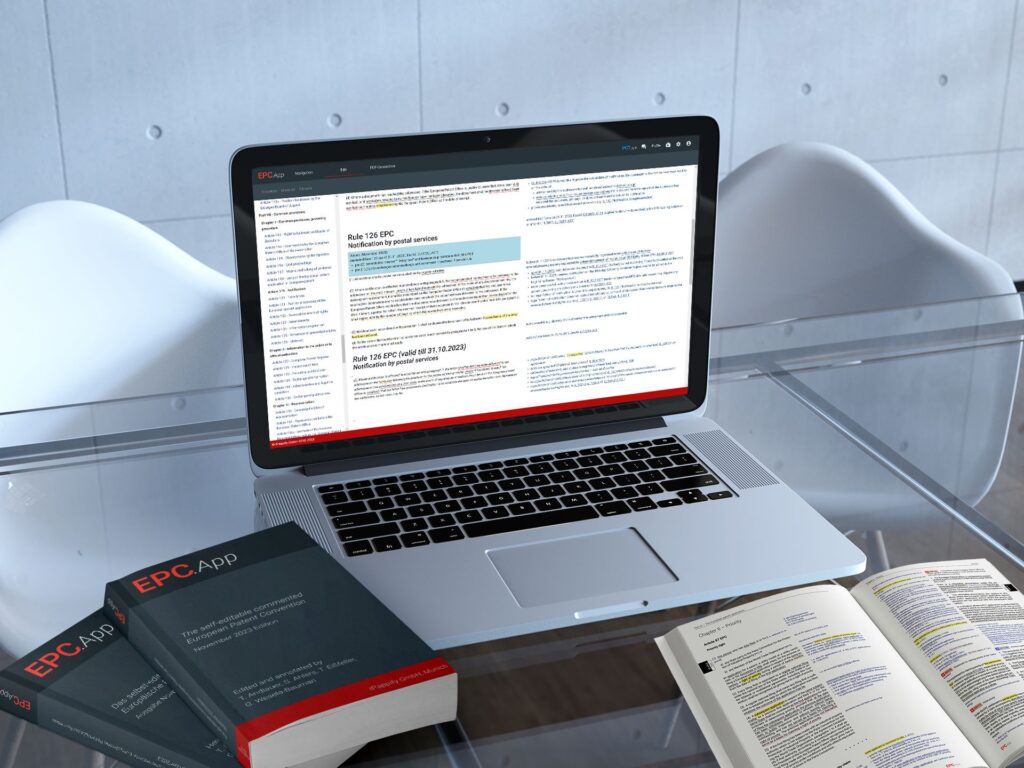 Key changes since the last update in April 2023 were:
The above links to the online versions of the book can be followed when being logged-in. A free one month test account is available, which does not extend automatically after expiry.
As usual, all changes of the update are automatically included in the online version on the next login. And as part of our update service, changes are additionally indicated by about 40 brief blue update notes in the App as shown in the screen above and further explained in the FAQs. Of course, self-edited user content from before the update is retained in the respective personal storage on the webserver, and can be exported into the printable PDF offline version so as to avoid time-consuming transfer of handwritten annotations to the new edition. A 2-minute video illustrating the update process and related functions can also be found in our youtube channel.
To further avoid the need of replacing pages in a folder, a customized color paperback with up-to-date content and typed user comments can be ordered via our integrated print-on-demand service (see image above). This service has recently received a strong improvement of paper and binding quality as reported here.
Update: For those who still prefer to start with a classical printed book, we published also the EPC.App November 2023 Edition as stand-alone black-and-white paperback. The book is available in English and German via Amazon.
1 Parts coming into force on 1 November after the EQE cut-off date 31 October are clearly indicated in the book. This year, basically OJ 2023, A89 about MyEPO portfolio and the 10-day rule abolition which is exceptionally considered in EQE 2024. In practice, it is anyway not a realistic fear to get punished in the EQE for applying provisions which enter into force after the cut-off. It is rather advisable to become familiar with changed provisions early.