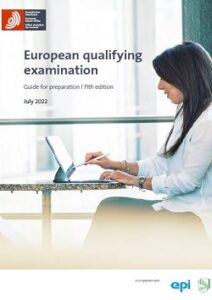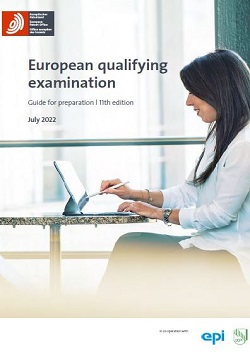 The latest version of this essential guide for candidates is now available. It is produced by the EPO, epi & CEIPI to promote a better understanding of what is needed to pass the EQE.
I was fortunate enough to be able to help with the major updates this year. The explanations and tips have been fully adapted to the current online e-EQE format, and all the links to materials & courses have been checked and updated.

Good luck to all EQE 2023 candidates!
This guide features info about the e-EQE, and gives candidates a head-start on how to prepare by providing:
explanations of EQE requirements and EQE formats
tips on the best order to tackle certain subject matters
hints on examination technique and insights into how exams will be marked
lists of study materials and training courses
It supplements the official EQE publications, and includes the following chapters:
The European qualifying examination
Overview of work organisation during the preparation period
Study topics – suggested timetable
Reference is made to the official epi/CEIPI study guide for topics to study and a timetable.
Preparation checklists
During the examination
After the examination
Reference material, literature, courses and training
Please send any comments or suggestions for improvements to academy@epo.org